Riverhead 'Paddle to the Pub'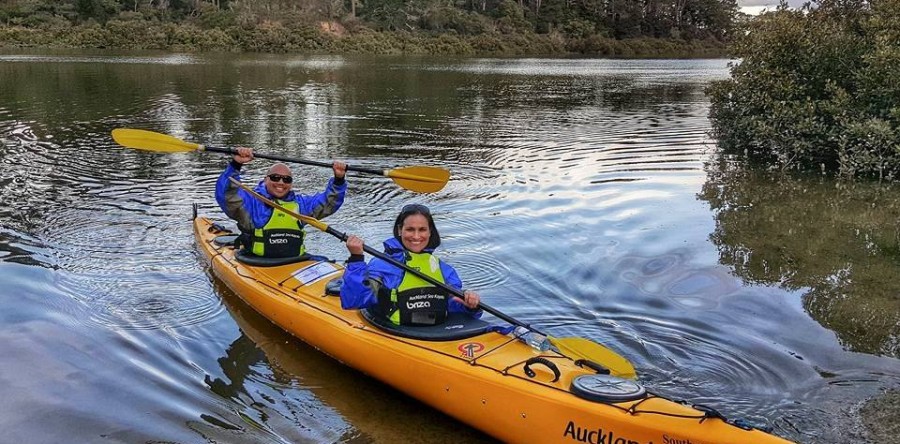 Durata: 150 Minute (aprox.)
Locatie: Auckland
Cod produs: Riverhead
The acclaimed "Paddle to the Pub" kayak trip departs from Herald Island were after a safety briefing our qualified staff, you will make your way up to the Riverhead Historic Tavern. The kayak up is very sheltered, has varied scenery, and is perfect for novice kayakers. Food can be ordered at the Riverhead Historic Tavern which you can enjoy while drinking an ale or two.
The trip can be run after work, during the day or at weekends. Transport back to Herald Island on one way tours is possible. We require a minimum of 4 people to operate this tour (not only from your group).
As this is tidal the tour can only depart 3 hours before or after high tide. It is possible to kayak from Riverhead down to Herald island where we pick you up in our minivans and transport you back to Tavern.
Duration one way: 2.5 hours including safety briefing
Meet at: Historic Riverhead Tavern and we transport you down to Herald Island to start the kayaking
Start time varies due to the tide.
Price from $95 per person (min group size)